Your Instructor, Lisa Gross
Lisa Gross is an employee at Preston's.  Lisa is also a full-time health educator, with over 20 years of teaching experience.  She is a mindfulness teacher, and a passionate craft and flower enthusiast.  Check out her Instagram page where she often posts about upcoming classes, mindfulness techniques and other crafting ideas.  Also, check out her website with more information on upcoming classes!  Private event classes are offered, call the store for information on how to schedule a private class for your friends, family or coworkers!
Payment for classes is due upon registration.  Payments can be made in store (1640 State Route 104, Ontario, NY 14519) or over the phone (315-524-2200).  Lisa also accepts Venmo.  Please call the store for more information and register quickly as our class sizes are limited!  During the winter months, classes are held inside the store.  In the warmer months, classes are held outdoors in the garden.  Because classes often work with paint, craft & garden supplies, please dress accordingly.  Coffee & tea are provided and you are welcome to bring a beverage of your choice.
Garden Sign Painting Class
Description:  You will free paint or stencil your favorite words on to your reclaimed wood boards.  I will have two boards cut and sanded and ready for you to paint.  Board sizes will range from 12" in length up to 25" in length.  Because the boards are from reclaimed wood, no two boards will be the same!  I will supply a variety of paint colors and some ideas for inspiration, but the final product is up to your imagination (or Pinterest)!  We can add wooden stakes or wire for hanging.
Date:  Wednesday, May 18, 2022
Time:  6:30 pm - 7:30 pm
Cost:  $18.00 for 2 signs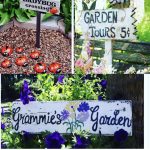 Succulent Arrangements Class
Description:  We have received a beautiful new shipment of succulents that we will be using to create your own personalized succulent creation.  You can choose from a succulent planter, living succulent wreath, succulent hanging grapevine / willow balls... or whatever other fun creation you can come up with an assortment or supplies provided.  You will be given four beautiful succulents, moss and a pot of hens and chicks or sedums along with grapevines and curly willow branches, or a container option, to add to your succulent display.  Please register by Wednesday, May 18, 2022.  The class will run between 1-1.5 hours.
Date:  Saturday, May 21, 2022
Time:  10:00 a.m.
Cost:  $45.00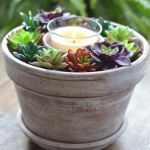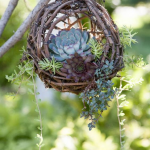 Create a Butterfly Feeder
Description:  Butterflies are attracted to bright, fragrant flowers and sweet aromas.  They are wonderful pollinators and bring a bit of magic to your flower garden.  A butterfly feeder is a great way to attract them and keep them hanging around.  Your kids and grandkids will love chasing them around the garden!  There are two options available:  one is perfect for kids ages 8 and up!  Parents must be in attendance.  See prices below.  Space is limited and advance registration is required, registration deadline is 6/2/22.  Please specify which feeder when registering.
Date:  Sunday, June 5, 2022
Time:  11:00 a.m. - 12:00 p.m.
Cost:
$30.00 - curly willow hanging basket butterfly feeder
$20.00 - kid friendly butterfly feeder with beading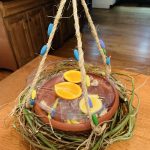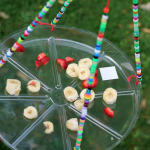 Create an Herb Planter
Description:  You'll always have fresh herbs on hand when you make a DIY herb garden!  They are so easy to make and add style to your space.  Join us to assemble an herb planter!  Pick out four of your favorite herbs, choose a basket from our selection, add your soil and make your plant labels.
Date:  Saturday, June 11, 2022
Time:  10:00 a.m. - 11:00 a.m.
Cost:  $35.00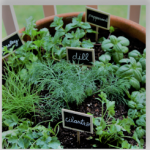 Potted Climbing Plant with Curly Willow Trellis
Description:  Create a trellis out of curly willow branches to support your nasturtium or thunbergia plants.  This will be a statement piece for your patio or deck.
Date:  Saturday, June 25, 2022
Time:  10:00 a.m.
Cost:  TBD (waiting on info on materials)
Great customer service amazing how much product they have in stock will definitely do more business with them.
Tom Hemstreet
Very nice selection of flowers, perennials and annuals. Large selection of bushes and trees. Good prices.
Michelle Coon
I really loved this place! There were so many beautiful plants, flowers and shrubs to admire. Very helpful staff.
Sandra Hazen
Very knowledgeable and delivered my stone within hours and by my schedule! We will be back for more!
Lisa Mary Meek