Pool & Pond Supplies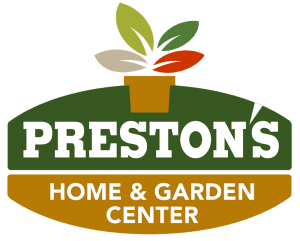 Our Pool & Pond Supplies section supports all of your pool & pond needs, helping you create a safe, fun, and enjoyable summer!
Preston's has all the chemicals you need, & everything else you want for the perfect pool season, and all the supplies to maintain your pond year round. 
Our newly renovated Pool & Pond Supplies section of Preston's Home & Garden Center supports the everyday pool & pond owner. We have all the chemicals you may need to keep your pool running in tip-top shape for the entire season, and your pond thriving. 
Pool Supplies
Shock, chlorine

Algaecide

Drop Out

Chlorine Tabs

Calcium Elevator

Alkalinity Increaser and decreaser

Color Save

Metal Out

Tile & Vinyl Cleaner

Filter Cleaner

Chlorine Eliminator

PH up and PH down

And so much more
Preston's has your kits for opening and closing your pool for the owners that want to get it done quick and easy! We also carry individual bottles and bags of chemicals for the more detail-oriented pool owner and for maintenance throughout the pool season.
Not sure if your water is clean? We offer free water testing to help diagnose the problem and offer a full line of solutions so you can get your pool back to the tip-top shape.  We also carry a full line of spa treatments.
When you have all the chemicals you need and your water is in its best condition you need to maintain that. Preston's has your cleaning and maintenance supplies at your convenience. We also carry vacuums, leaf nets, and covers to make sure your pool stays clean of falling leaves.
When you need to change some fittings or buy a new hose, a new pump or just change the sand in your filter we carry those as well. Thermometers, ladders, individual steps, and waterproof vinyl patch. Our priority is to be the one-stop-shop for pool supplies for any pool owner's needs. 
Pond Supplies
Pumps
Decoys
Spitters
Filter Material
Pondless Waterfall Supplies
Liners
Hoses
Maintenance Supplies
Iongen System
Lighting
What is a better way to beautify your garden, or uplift your backyard?  We carry a full line of pond supplies to care for your pond all year long. Whether you are cleaning your pond for the summer or preparing it for winter, we have experts on hand to walk you through every step of the way.
We strive to provide professional pool & pond support all season long. We are conveniently located on route 104 Ontario NY and open seven days a week. We are there, every step of the way, with you!
Pool Supply Benefits
Now lets have some fun! From your everyday pool noodle to the latest and most popular pool floats. At Preston's Home & Garden Center we have fun toys for the kids to enjoy the hard work you put into the pool. Underwater goggles, swim masks, floaties, pool games,super soakers. For those who like to relax and soak up the sun we have outdoor leisure furniture that is affordable and fashion savvy.
Great customer service amazing how much product they have in stock will definitely do more business with them.
Tom Hemstreet
Very nice selection of flowers, perennials and annuals. Large selection of bushes and trees. Good prices.
Michelle Coon
I really loved this place! There were so many beautiful plants, flowers and shrubs to admire. Very helpful staff.
Sandra Hazen
Very knowledgeable and delivered my stone within hours and by my schedule! We will be back for more!
Lisa Mary Meek