Preston's Tree & Landscape Service
Preston's Tree & Landscape Service

, &
Preston's Home & Garden Center

,

in Ontario, NY offer professional products, services & more! 

At Preston's Tree & Landscape Service, we take immense pride in our comprehensive range of services. Here's why we stand out from the rest:
Tree Removal: If you have unwanted or hazardous trees on your property, our skilled tree crew will safely and efficiently remove them, creating a safer environment for your home and family.
Landscape Design & New Plantings: Our talented landscape designers will work closely with you to craft a customized design that complements your home and reflects your style. From vibrant flower beds to lush greenery, we'll bring your dream landscape to life.
Hardscapes - Patios, Walkways & Retaining Walls: Enhance your outdoor living space with our top-notch hardscaping services. Whether you desire a charming patio, elegant walkways, or sturdy retaining walls, our team will create stunning additions to your property.
Bulk Products: Building the perfect landscape requires the right materials. Choose from our wide selection of bulk products, including decorative stone, mulch, topsoil, compost, and construction stone, to lay a solid foundation for your garden.
Are you ready to embark on your landscaping journey? Don't wait another moment to create the outdoor oasis you've always wanted!
Contact us today at +1 585-265-2490 to schedule a consultation with our expert team and take advantage of our "0% for one-year financing" on all tree removal and landscape projects. Spaces are limited, and we want to dedicate ample time to every project to ensure perfection. Secure your spot now and take the first step toward the landscape of your dreams!
Invest in the beauty of your surroundings with Preston's Tree & Landscape Service. Let's bring your vision to life!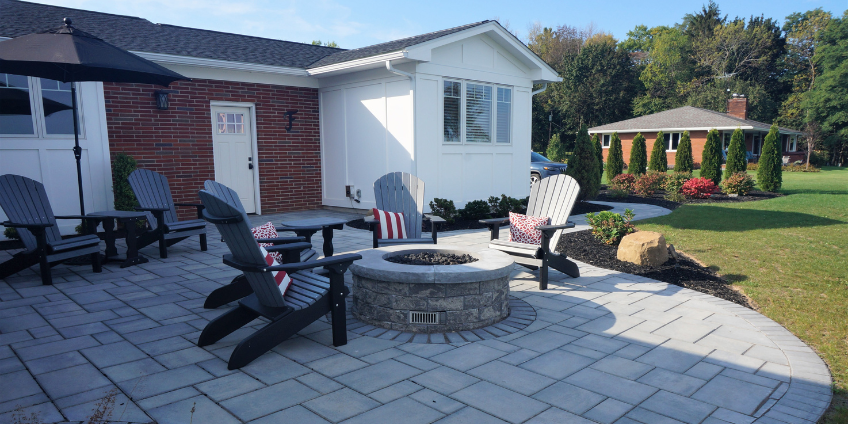 Preston's Leadership Team

Aaron Preston
President/Owner

Brad Preston
Tree Crane Operator/Owner

Renee Preston
Vice President/Owner

Jamie Cayea
Administrative Assistant

Jesse Preston
Landscape Designer/Manager/Owner

Beth Smith
Administrative Assistant
We Are Landscapers & Tree Removal Experts!
We strive to maintain the highest standards while exceeding our client's expectations.
  Tree Removal, Large Limb Removal & Stump Grinding
  Landscape Design & New Plantings
  Hardscapes - Patios, Walkways & Retaining Walls
  Bulk Mulch, Stone & Topsoil
We not only honor commitments but are known for meeting tough deadlines while delivering nothing but the best.
Expert
Tree & Landscape

Services

At Preston Tree & Landscape Service, we understand that creating a beautiful landscape is not just about the end result; it's about enjoying it for years to come. We are here to make the entire process smooth and simple for you. Our team of knowledgeable staff is ready to assist you every step of the way, from providing top-notch landscaping services to offering all of the bulk supplies you may need at our Home & Garden Center.  Let's bring your landscaping vision to life, and let's do it right!
   Our Mission
Our mission is clear - we are your go to place for landscape, tree removal and bulk products for all your landscaping needs, catering to homeowners and contractors alike, all at an affordable price. As a family-owned business, we deeply value the importance of exceptional customer service. At Preston's Home and Garden Center and Preston's Tree and Landscape Service, earning your satisfaction and trust is our ultimate goal.
   Our Vision
Whether you're maintaining your outdoor space or looking to add a few new elements, we've got you covered. Our expert team can craft a stunning landscape design from scratch or build upon your existing project. We take pride in exceeding your expectations and ensuring an efficient and quick turnaround for all our services. Our mission is to help homeowners and contractors alike create landscapes they can truly be proud of, all while providing products and services that won't break the bank.
Let Preston Tree & Landscape Service be your trusted partner in creating the perfect landscape that will stand the test of time. We look forward to serving you with our top-quality products and services, all offered at affordable prices. Contact us today and let's transform your outdoor space into a breathtaking haven.
Ask A Question/ Send Us A Message