Landscaping & Landscape Design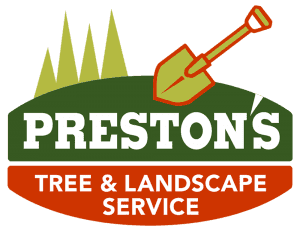 Transform your landscape with our Landscape Design services. At Preston's Tree & Landscape Service, we offer a comprehensive range of landscaping solutions designed to transform your outdoor space. Our team of skilled professionals ensures attention to detail and delivers top-notch services tailored to your unique preferences. Our services include:
Landscape Design
Transform your landscape with our Landscape Design services. Our confidence in craft and professionalism leaves clients amazed, as we bring years of experience to create stunning designs and execute them with precision. We carefully pick plants that thrive in your area and work in partnership with our clients, valuing their input and bringing their vision to life. With attention to detail and commitment to excellence, we craft landscapes built to last for years to come.
Retaining Walls
Retaining walls help hold soil and rock embankments. Retaining walls can be applied to residential, commercial, public, and low-level walkways, highways, and gardens. Preston's offers decorative yet functional walls for your property. Preston's offers all styles and forms for the look you want. Through our vendor relationships, we can give you great rates!  Preston's process is easy & smooth. Preston's specializes in custom design by creating a one-of-a-kind retaining wall.
Patios & Walkways
Looking for a new patio or walkway? Preston's Service specializes in getting this done for you! We complete the project from start to finish. At Preston's, we will help you through the entire process and work within your budget.
New Plantings
Revitalize your outdoor space with Preston's Tree & Landscape Service. Choose from a diverse selection of vibrant and healthy plants that thrive in your climate. Our experts will guide you in selecting the perfect plants to match your preferences. Transform your landscape with the magic of fresh blooms and lush foliage through our exceptional new planting services.
Lawn Repair
Preston's offers a wide variety of residential and commercial lawn repair services in Rochester, NY. Our experienced team can do it all!
At Preston's Tree & Landscape Service, we have been transforming landscapes for decades.  With a team of dedicated professionals, we strive to create both beautiful and functional outdoor spaces that reflect your style and personality. From concept to completion, we ensure a seamless and professional experience. Contact us today for more information!
Why Choose Us
Expert Craftsmanship: Our skilled team brings years of experience and expertise to every project we undertake, ensuring superior craftsmanship in every detail.
Personalized Approach: We believe in understanding our client's visions and preferences to deliver solutions that exceed expectations.
Vendor Relationships: Leveraging strong vendor relationships, we offer cost-effective solutions without compromising on quality.
Full-Service Solutions: From landscape design to lawn repair, we provide comprehensive services under one roof.
We are Unique
At Preston's Tree & Landscape Service, what sets us apart is our commitment to professionalism.  Our approach is collaborative, and we work closely with our clients to bring their vision to life. We take pride in making your landscape stand out and leave a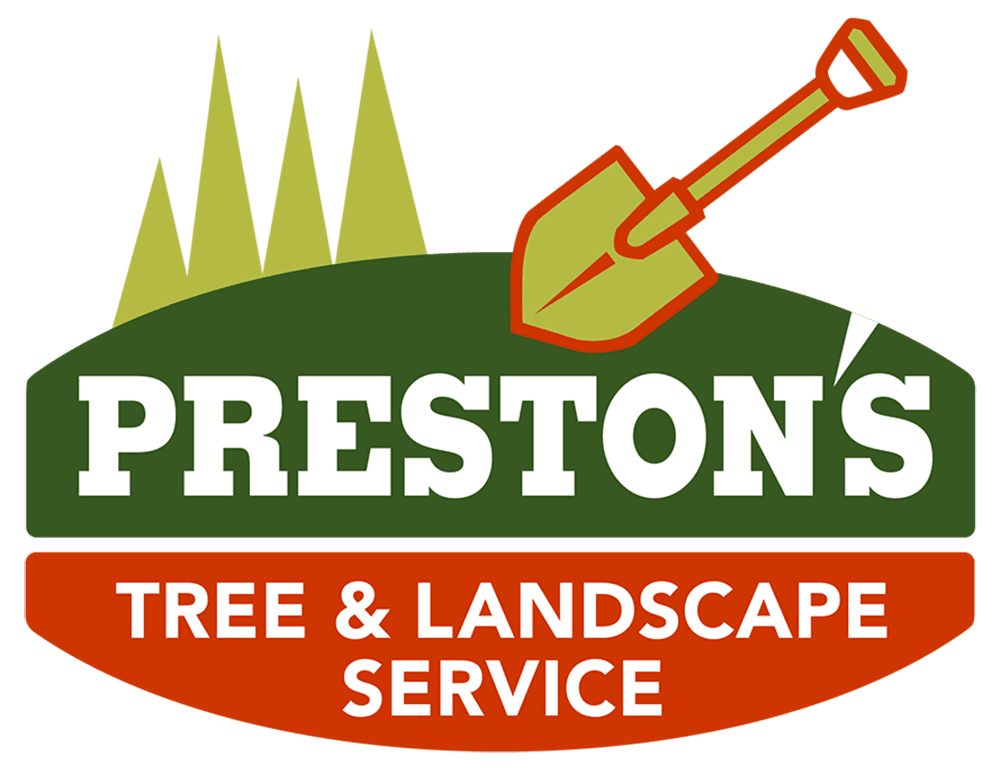 Landscaping Benefits
Benefits of Landscape Design
Investing in professional landscape design with Preston's Tree & Landscape Service brings a plethora of advantages that go beyond just aesthetics. Our expert designers understand the relationship between nature and architecture, creating landscapes that offer numerous benefits for homeowners and property owners alike.
1. Enhanced Property Value:
A well-designed landscape not only adds beauty to your property but also increases its value. Curb appeal plays a significant role in attracting potential buyers, and a thoughtfully landscaped property can fetch a higher resale price.
2. Environmental Benefits:
Landscape design with native plants promotes biodiversity and supports local ecosystems. It contributes to the preservation of natural habitats for birds, butterflies, and other wildlife. Proper landscaping also helps in reducing soil erosion and stormwater runoff.
3. Improved Quality of Life:
A harmonious outdoor environment has a positive impact on your overall well-being. A well-designed landscape offers space for relaxation, recreation, and stress relief. It provides an opportunity to connect with nature, reducing anxiety and improving mental health.
4. Privacy and Security:
Strategic landscaping can create a sense of privacy by screening your property from neighbors and passersby. Additionally, it can serve as a natural barrier for added security.
5. Year-Round Enjoyment:
With thoughtful landscape design, you can create outdoor spaces that are enjoyable throughout the year, from blooming spring gardens to cozy fire pits for chilly evenings.
6. Lower Maintenance Efforts:
Well-planned landscapes are designed for efficiency, making maintenance tasks more manageable and saving you time and effort in the long run.
7. Personalized:
Your landscape is an extension of your personality and style. A custom-designed landscape allows you to express yourself and create a unique outdoor haven that aligns with your tastes.
Discover the benefits of professional landscape design with Preston's Tree & Landscape Service. Our team will work closely with you to create an aesthetically pleasing, and functional landscape that elevates your property and enriches your l
For your Landscaping Needs, call Preston's Tree and Landscape for a FREE ESTIMATE, (585) 265-2490.
They have amazing, state-of-art, tree removal equipment. After numerous quotes from climbers and bucket trimmers, Aaron Preston Tree Service took my nasty 100 ft. Cottonwood tree up and over the house avoiding destroying the backyard.
Ron Kindred
I took landscaping service for our home, they did an amazing job. They were very professional and friendly and answered all my queries very calmly. I will definitely recommend Aaron Preston Landscaping Services for all of your landscaping needs.
Ryan Luis
We used Preston's Tree & Landscape Service Inc. for tree removal at our home. The owner of the company came out at a scheduled time and looked at the trees I was concerned with. He explained to me exactly how the trees would be removed, that they wouldn't be on the lawn and didn't even have to disrupt any of the back yard landscaping.
David Walker
I was very pleased with the tree work completed. The timeframe given the weather Nov/Dec and holidays was within reason. Office staff was very polite and Aaron very professional. I had other quotes earlier in the year which were much lower. However, given the location of the limb, Aaron's equipment and expertise was well worth the cost.
G Gray