We are
Preston's Home & Garden Center

&


Preston's Tree & Landscape Service
We are Professional, Local & Affordable!
We strive for the highest standards, to exceed your greatest expectations.
  Landscaping & Landscape Design
  Tree Removal & Our 100' Tree Crane
  Garden Center, Tree & Plant Nursery
Preston's Home & Garden Center is your local Tree & Plant Nursery and Pool & Pond Supply! You can depend on our expert staff to assist you with your garden, landscaping, & tree service projects for Monroe & Wayne County. Visit today!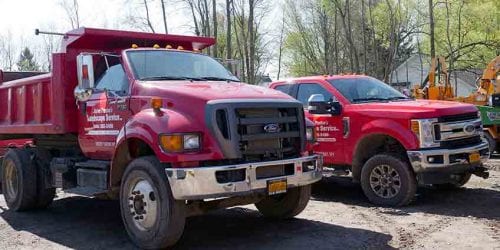 With over 20 years of experience, we offer landscaping, hardscaping, & tree removal services.  Preston's is dedicated to helping make your property look and function beautifully!  Our landscapers are fully licensed & insured for your landscape design. Call today!
Garden Center, Nursery, Pool & Pond Supplies
Landscaping, Tree Removal & Tree Services
Our Testimonials
I had driven by Preston's many times and finally stopped on my way home today. I was immediately greeted by the assistant manager who offered assistance and explained upcoming discounts. No pressure. I wandered 'just to look' and came home with 8 beautiful perennial plants!! The inventory is huge including shrubs and trees.
Kathy Plyter
They have amazing, state-of-art, tree removal equipment. After numerous quotes from climbers and bucket trimmers, Preston's Tree & Landscape Service took my nasty 100 ft. Cottonwood tree up and over the house avoiding destroying the backyard. Great personable hard-working crew, nice cleanup and a very fair price.
Ron Kindred
With our store's location, Preston's Home & Garden Center serves Rochester, Ontario, & surrounding areas in Monroe & Wayne county—Preston's also offers Tree service & landscaping services at affordable prices.
Contact Us/ Ask Us A Question