Garden Center, Tree & Plant Nursery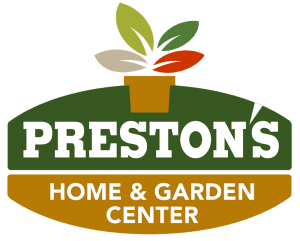 Preston's has a full & complete garden center that you can enjoy, plus, all the supplies that go with any outdoor or indoor, commercial or residential project! We have a wide range of perennials, annuals, trees and shrubs. We strive to carry the latest varieties of plants as well as stick to the basics. Preston's has been serving homeowners and contractors with the perfect plants, tools, materials and supplies, so you can create the perfect outdoor space that you (or your client) have always wanted. Our knowledgeable staff will help you find what you are looking for, and we will make sure you can complete your project with confidence!
For all of your summer needs, or during the winter months, Preston's has all the coal, wood pellets, and rock salt you need, by the bag or by the pallet (50 bags per pallet). Firewood is also available in bulk.
For convenience to the homeowner, who may only need small amounts of firewood, it is available for pick-up in half face cord, quarter face cord, or bundle sizes.
These items may be picked up or delivered:
Pea coal, rice coal and nut coal
Dry Creek super premium wood pellets
American rock salt
Seasoned wood - ash, cherry, maple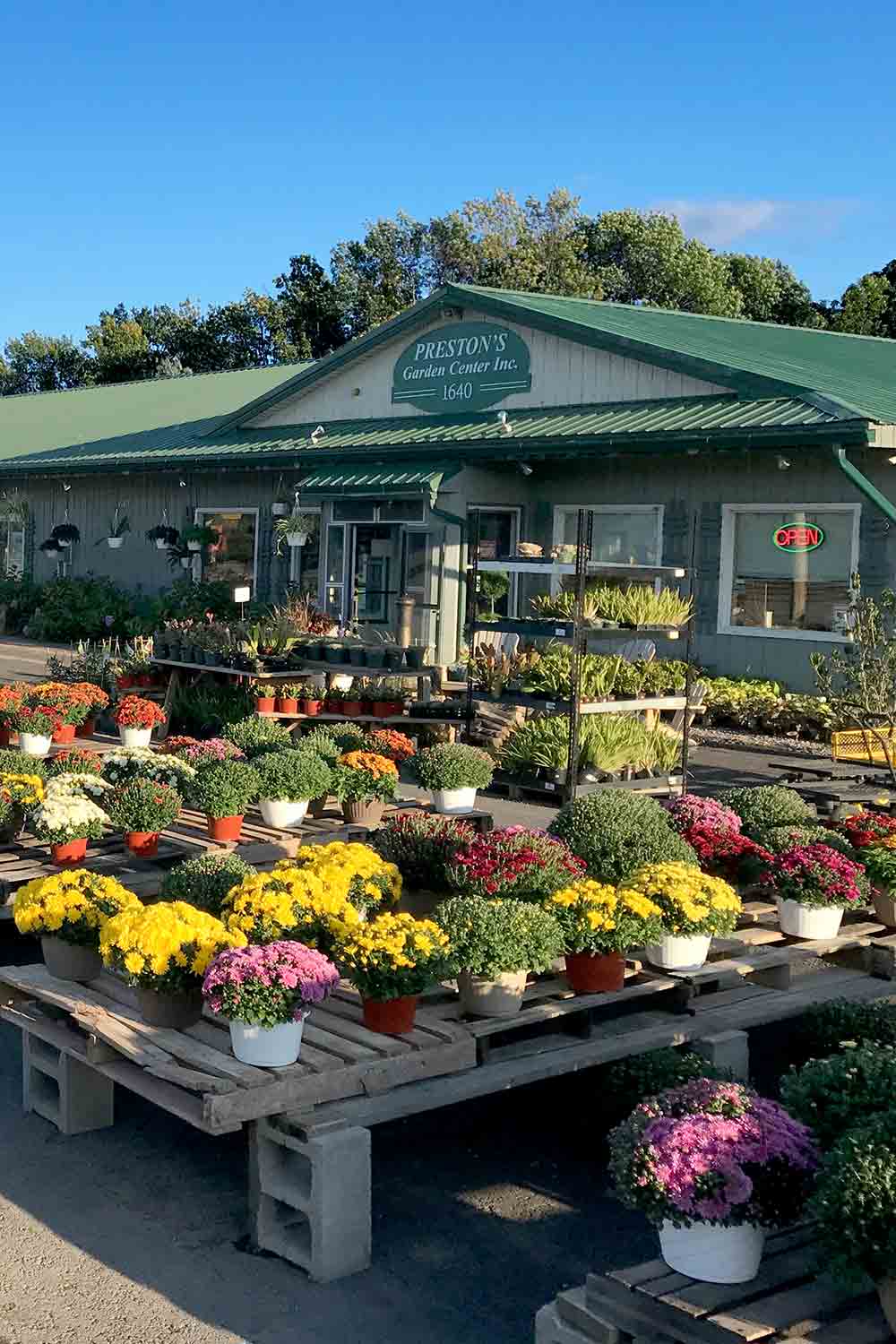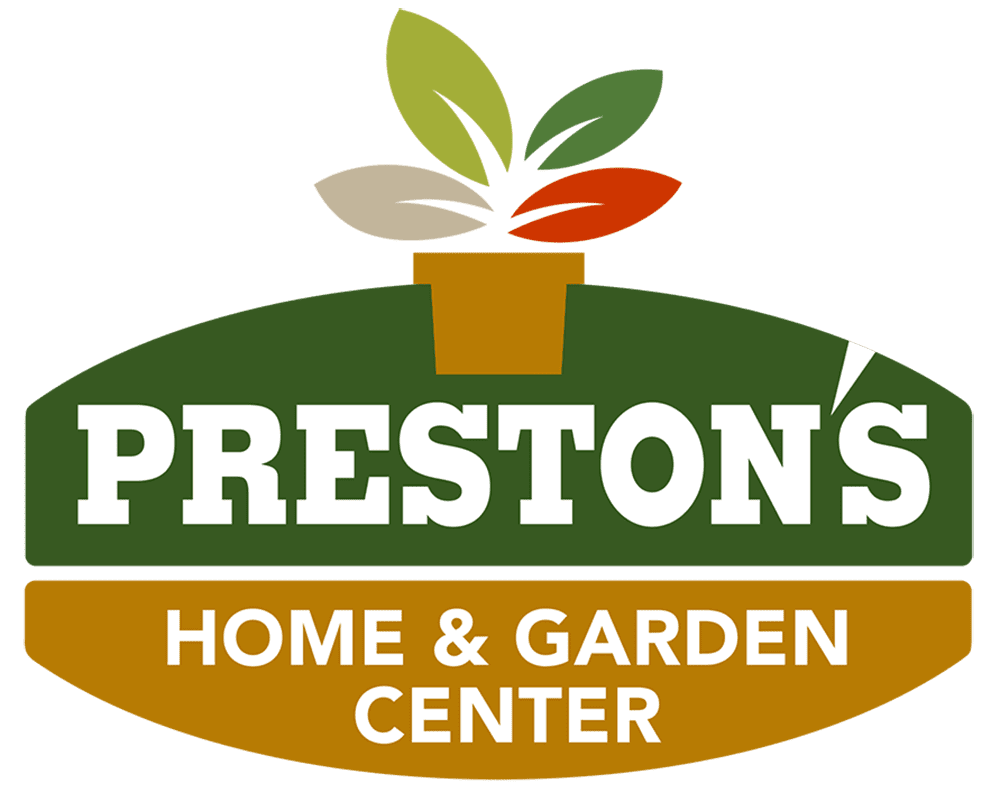 Sheds (Various Styles & Sizes)
Buy, or Rent to Own!
Many to chose from

:

Utility Shed

Lofted Barn

Deluxe Cabin

Deluxe Lofted

Barn Cabin

Play House

Side Porch

Garage

Wilderness Series

All can be customized your way!

All come with a 5 year fix-it-all warranty!

Quality Material

Quality Construction

Quick Free Delivery within 30 miles of our store!

Easy Set up

No Strings Warranty & Guaranty

Backyard Outfitters, Inc.

Visit our Garden Center to see all models on display!
Garden Center Benefits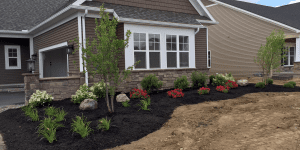 At Preston's, we offer our experience, to give you the confidence of "knowing something is going to be great, for many years", in terms of the right color, size, smell, texture, and proper placement on the property, so your project will thrive!
If you are a homeowner, or a contractor, beginning a new project, we have you covered!  We have large varieties of boxwoods, holly bushes, hydrangeas, dwarf burning bushes, rhododendrons and much more. We will be sure to find something that suits your needs. Maybe you already have an existing planting and need some fillers? Something small and hardy, or something with color to compliment the surrounding plants, something that has a soft texture that will blend in with the rest. We have many perennials like coneflower, black eyed Susan, catmint, dwarf hydrangeas, and dwarf azaleas, deutzia, small evergreen shrubs, grasses, and hostas. Do you have a great area already but something is missing? Or do you need a plant that brings it all together? something that draws the eye, A "focal point" can be a tough decision. Prestons garden center has many options for you. Maybe you would like a showy flowering tree for the corner of the area. Something tight and vibrant and wont take up too much space or grow into the house or building close by and not an extensive root system.We have many specimens such as Cleveland select flowering pear, Crabapple and weeping crabapple, weeping cherry, Kwanzan cherry, Magnolia, dogwood, and much more. The options are endless!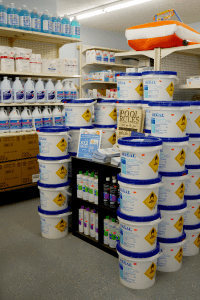 We also carry many different varieties of edible trees and shrubs. Such as apples, pears, plums, and cherries. Shrubs like raspberries, blueberries, blackberries, and grapes. Annual plants in early spring such as tomatoes, peppers, cucumbers, melons. You will find many different varieties of vegetables, herbs, and fruit available at your convenience early spring into summer at a very affordable price.
Do you need to add some boulders or a natural retaining wall to your outdoor area. We have a large natural stone selection where you will have the opportunity to hand pick your stones for pick up or delivery. Natural stones come in full pallets, half pallets or "retail pallets"( quarter of a pallet). Different kinds of stones like natural wall stone, creek stone, tumbled blue stone, stepping stone, or pathway stones like colonial grey or colonial lilac. Our boulders are sold in small, medium and large sizes also available for pickup or delivery. There are many different colors, shapes and sizes. Perfect for sitting stones or accents for the garden.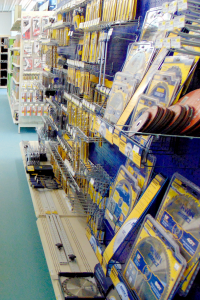 Preston's has all the supplies that go along with any outdoor/indoor project. With a full retail center you can enjoy. From the "must haves" like weed fabric and staples, a full line of tools for the homeowner and also contractor grade, disease control and pest control sprays for the garden and lawn, round up, seeds and seed starting equipment for those who like to start their own plants. We also have a full range of pruners and shears, grass seed and many different types of soils and bagged product like mulches and stones for any situation. We have a great gift shop with many different styles of yard and home decor that will put a personal touch at any property!
Our pool supplies section provides for all pool owners. A full range of chemicals, pool toys, furniture and equipment for all your pool needs.
We have a newly updated indoor plant section with many different varieties and styles of house plants, cactus and succulents. Some plants include ferns, Calathea, Tree of fortune, lucky bean tree, Ficus trees, dish garden and fairy gardens and terrarium plants. Some items already made up ready to give as gifts for any situation and some individual plants to put your own personal touch to your home or office.
Preston's also sells Backyard outfitters sheds. An industry leading company that builds various styles of sheds that will meet the highest of demands for any storage shed, or portable building. Available on site or custom built to fit your needs. Our friendly staff will walk you through the process and make the buying process a breeze. Affordable pricing and quality construction plus free delivery are a few perks of buying our sheds. These buildings are also sold with a five year warranty and have a rent to own option where you can pay monthly instead of paying upfront.
Our bulk products are sold by the yard or by the ton. We support homeowners and contractors! Always in stock and available for pick up or delivery we carry products such as construction stone like CR-1, CR-2, 0s and 1s, washed stone 1 and 2 sizes, stone dust or 1-bs. Also we have decorative stone for people who don't like mulch. Like round stone 1 and 2 sizes, pea gravel, white marble stone, magenta, timber light, and cobblestones 4-6 inch. Our bulk mulches are also available for pick up or delivery. We have varieties that include black, brown, economy, pine bark, hardwood natural, red, and playground mulch. Our staff is available to walk you through the products and help figure out what would be best for you!
Great customer service amazing how much product they have in stock will definitely do more business with them.
Tom Hemstreet
Very nice selection of flowers, perennials and annuals. Large selection of bushes and trees. Good prices.
Michelle Coon
I really loved this place! There were so many beautiful plants, flowers and shrubs to admire. Very helpful staff.
Sandra Hazen
Very knowledgeable and delivered my stone within hours and by my schedule! We will be back for more!
Lisa Mary Meek